There are all manner of circumstances in which a quick response time is the make-or-break factor in your project; that's why we guarantee our customers a 24-hour turnaround on all chemical etching quotes.
By providing a fast turnaround on our quotes, we aim to give our customers peace of mind as well as the information to avoid any delay on getting production started.
World leaders in photo chemical etching
Being founded in 1971, Photofabrication are the premier specialists in photo chemical etching. We pride ourselves on our reliability and our client-focused attitude – with the bespoke nature of our service, each of the over 70,000 different components we've produced has fortified our expertise in providing exactly what our customers need.
Dedicated team of account managers
We are devoted to a quick and friendly service for existing clients and new enquiries alike. Our dedicated team of account managers are on hand to attend to your request, whether for a quote, samples or prototypes. Learn more and enquire online:
We are world leaders in the development of photochemical technology, but we also have the expertise and equipment for projects that require other manufacturing processes. With our in-house forming department and plating option, we can manage another step of production and reduce your admin; our plating with our laser cutting equipment, we can work with materials thicker then 1.5mm; with our stamping service, we can take care of high-volume projects at a low price.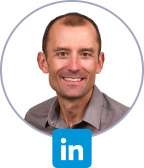 "We understand in today's busy working life, that not everything can be scheduled. That's why we offer a 24hr turnaround on all etching quotes."
Neil Shorten
Managing Director