From our experience, we have put together the following information to help you with your component design:
Metal thickness suitable for etching foils a few microns thick up to 2mm thick sheet (0.010 to 1.5mm). Thicker metals when etched will have a noticeable profiled edge "cusp" as detailed. Metals of any thickness can be surface etched.
Design tolerances – In certain instances, tolerances can be improved. Please contact our engineers for further information.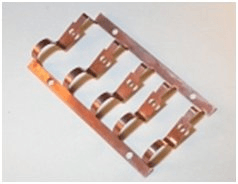 Forming – we can form components using hard tooling or using jigs for a small quantity. We can "half-etch" to create fold lines, so that the component can be formed by hand. Our engineers will be pleased to advise you on specific components and costs.
Metal Flatness – this is determined by the standard provided by the steel mill. Tension levelled material is available when required. We operate within British Standard limits.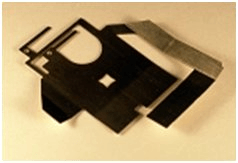 Technical Advice– we are here to help solve your problems. Call an account manager with your problem and we will provide the solution. We have produced over 60,000 components in the last 40 years, so it is unlikely you problem will be a new one to us.
If you have any further technical queries, then please call one our account managers for advice on 01480 226699, or complete the below contact form.