---
The

chemical etching

experts

Photofab are world leaders in the development of photochemical technology to produce intricately shaped components through metal etching. Established in 1968, we have built a wealth of knowledge and experience to offer our customers, ensuring they get the best possible solution. We are specialists in chemical etching – also known as chemical milling or photo etching. Photofab have over 50 years of experience chemically etching metals to create precise and intricate components.

For more information on how we can reduce your costs & improve lead time contact our dedicated account managers on 01480 226699 or email enquiries@photofab.co.uk.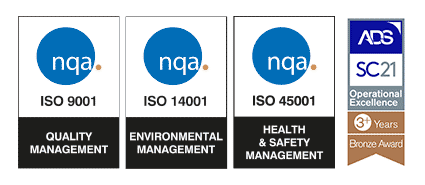 What are the

benefits of Photofab's chemical etching?
Fast prototyping
Rapid 24hr quoting
Short lead times
Product Realisation support team
Large stock of industry standard metals
Low-cost manufacturing process
Technically trained dedicated account managers
Low-cost digital tooling
Low-cost digital tooling design changes
Mixed sheet graphic tools for prototypes to full production
Vast range of metals can be etched
Etching to Micron accuracy
Extremely tight tolerances offered
Half Etched fold lines for tool-free forming
Half-etched forming to tight tolerances
Metal properties unaltered by the etching process
Logos can be etched into flat parts
Tabbed-in components offered or loose
No heat or force used in production that could distort parts
Burr & stress-free process
Blemish free finish
As low as 0.010mm sheet thickness up to 1.2mm
Heat treatment process available to harden metals
Full hard tool forming service available
Plating available
Access to a vast collection of uni form tooling (save thousands and quicken lead times)
Flat parts available in 24 hours
Standard rapid service parts ready in 3 working days
Sample packs available
Seam Welding and spot welding available
Quality accredited to ISO 9001, ISO 14001, ISO 45001 and SC21 Bronze
Full manufacturing service and supply chain management
Full service
Chemical etching

& forming services

From technical advice and digital tooling, through to precision etching, forming, and finishing. This essential set of solutions has been a 'game changer' for our customers, not only alleviating supply headaches, but creating a far more efficient process. Our quality managed service ultimately delivers faster with tighter tolerances that ensures less waste and better profitability for our customers.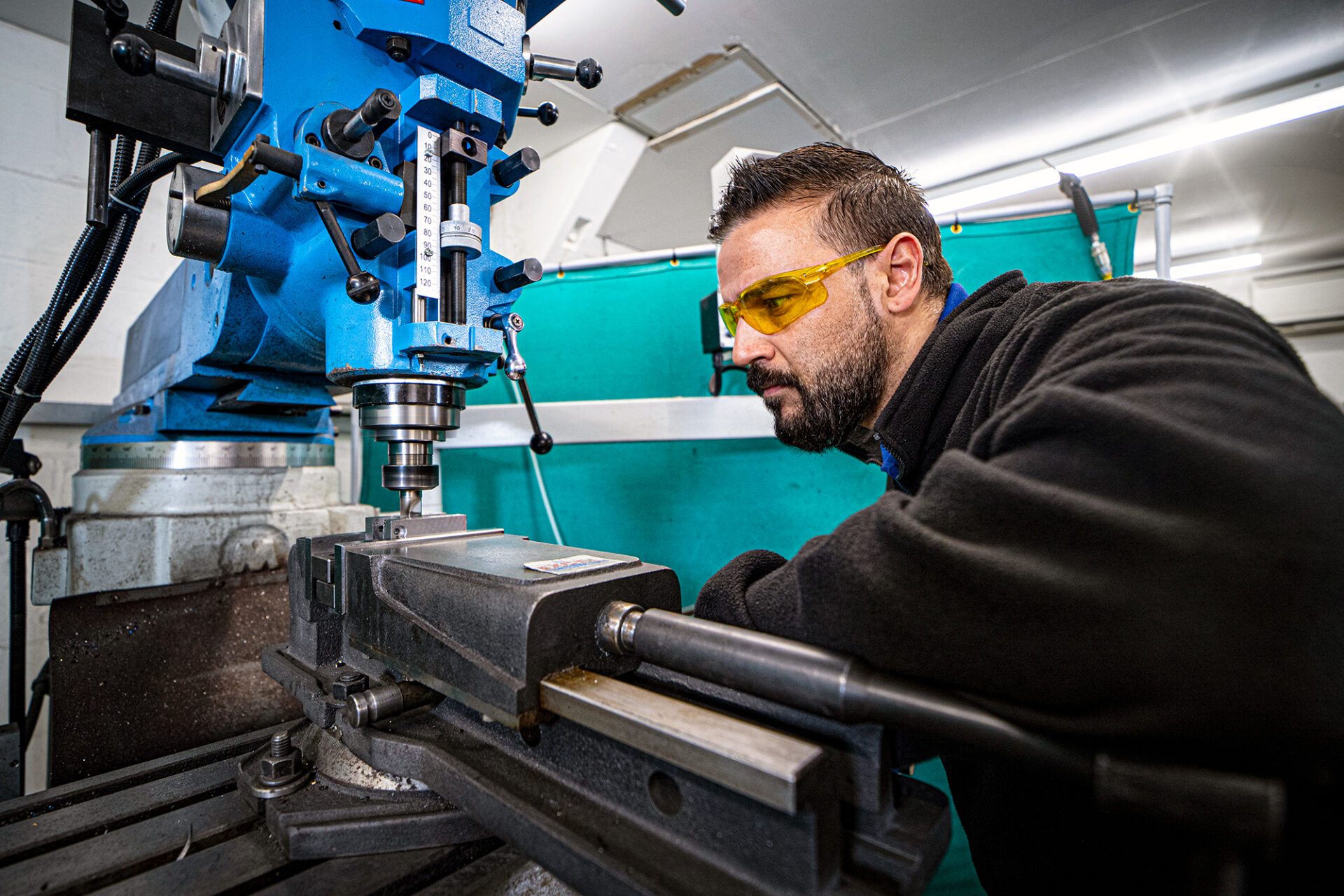 ---
DEDICATED

Account Managers

We pride ourselves on the technical quality and high standards of customer service. Every order at Photofab is assigned to an Account Manager who will be on hand to assist until order completion. It's this customer-focused service that has led to our high levels of customer retention.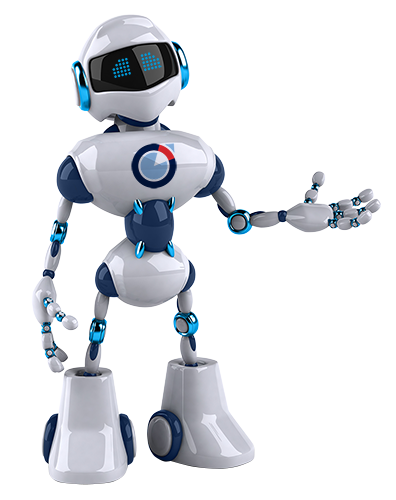 We proudly hold ISO 9001, 14001 and 45001, showcasing our commitment to our service and rigorous quality control, without compromising our environmental standards, We have also been awarded the SC21 Bronze award for six years running, highlighting Photofab's commitment to continuous improvement.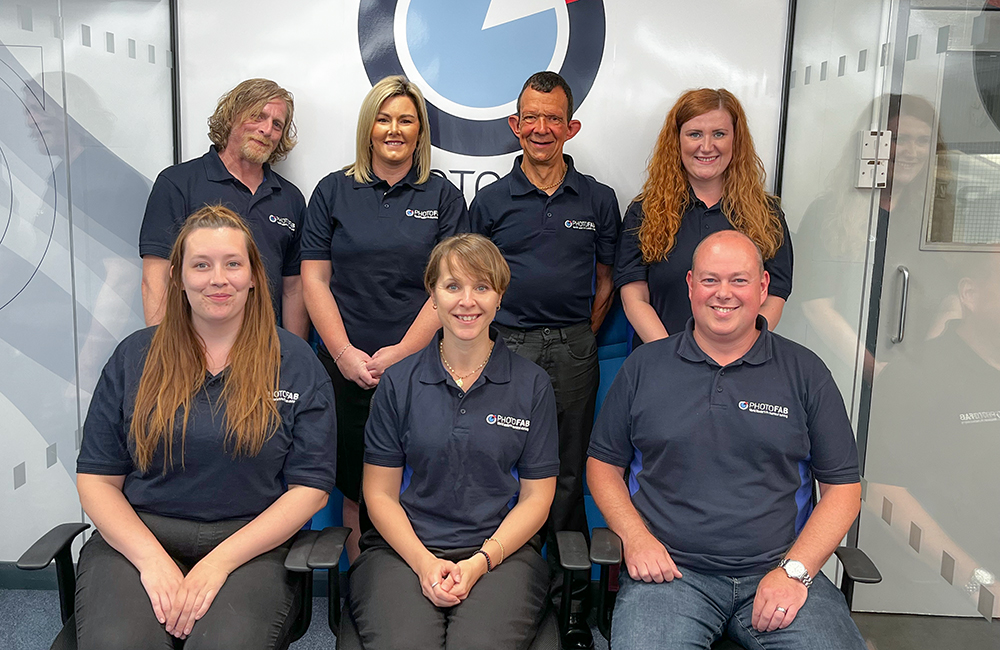 Latest News
---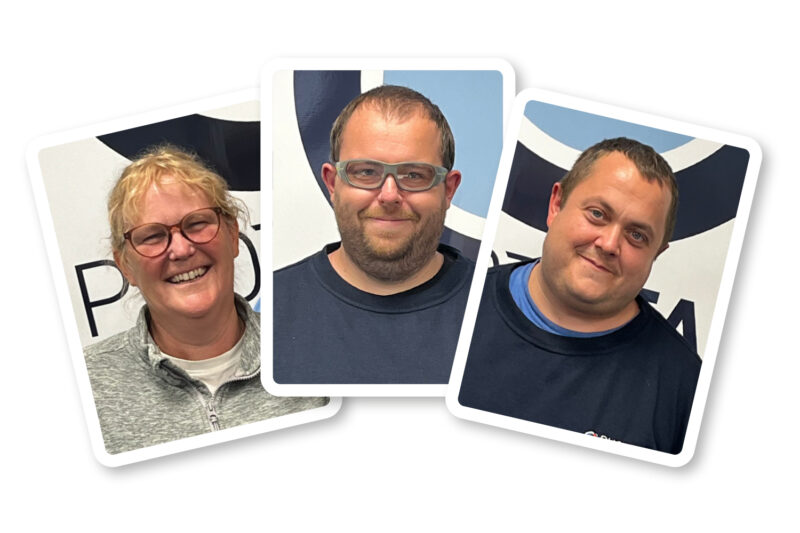 Photofab employees leading by example
At Photofab, our most valued assets are our dedicated employees. We are thrilled to announce several recent promotions to Team Leader for members of the Photofab team who have demonstrated exceptional skill, leadership, and commitment to our company's success.
Previously working as a Production Operator, Jane quickly stood out for her ability to train new employees. She possesses deep knowledge of all production processes and best practices, and is always willing to share her expertise and coach teammates – her guidance helps new starters thrive.
Find out more
Take a look at other
NEWS

from Photofab
---
To find out how we can help you
Get in touch today
24hr Rapid Quote
Detailed Quote